Christ-Centered Preaching by Bryan Chapell is a book that highlights the need for expository preaching because of its redemptive approach and biblical focus. Bryan Chapell teaches preparation, organization and delivery basics while offering help for special preaching situations.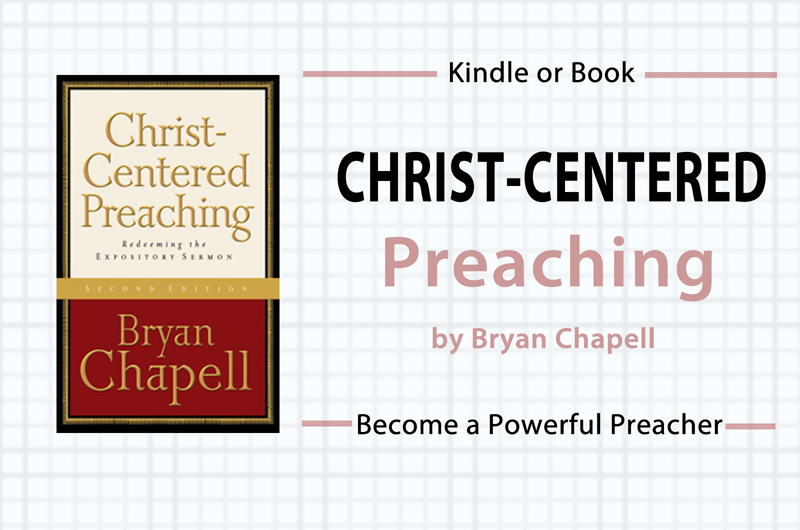 BUY THIS BOOK BY BRYAN CHAPELL
ABOUT THE AUTHOR
After 10 years in pastoral ministry, Bryan Chapell became homiletics professor, dean of faculty and then president of Covenant Theological Seminary.
He maintains an active preaching and conference speaking schedule around the United States. He has written several books but his best book is Christ-Centered Preaching – Redeeming The Expository Sermon. His Ph.D is from Southern Illinois University.
If you love the Word of God and you love to preach the Word of God, then this book is for you.
Christ-Centered Preaching by Bryan Chapell is a book that champions the expository sermon because of its redemptive approach and its biblical focus. After all, today's preaching desperately needs redemptive aims and biblical focus.
A BRIEF REVIEW OF CHRIST-CENTERED PREACHING
Christ-Centered Preaching by Bryan Chapell is a book that guides you through the process of constructing an expository sermon that is faithful to the Scriptures and relevant to the hearers.
Bryan Chapell makes it absolutely clear the main tenants of expository preaching are redemptive aims (This is associated with FCF) and biblical focus.
The FCF (Fallen Condition Focus) can vary greatly from text to text, and can vary in sermons preached on the same text, preachers need to make sure the purpose of their sermons remains a purpose of the passage. Your FCF will remain faithful to the text and identify powerful purposes for your sermon if you ask three questions: 1) What does the text say?; 2) What concern(s) did the text address in its context?; and 3) What do listeners share in common with those to whom it was written or the one by whom it was written?
This concept is very helpful in organizing your sermon.
The more specific the statement of the FCF early in the sermon, the more powerful and poignant will be the message. An FCF of "Not Being Faithful to God" is not nearly so riveting as "How Can I Maintain My Integrity When My Boss Has None?" Generic statements of the FCF give the preacher little guidance for the organization of the sermon, and the congregation little reason for listening.
It is so important to give your congregation a reason to listen to what the text says.
Another good point made by Bryan Chapell is the fact that sermons need structure. He addresses this issue in outlining and structure.
For a preview of this book, click on Christ-Centered Preaching by Bryan Chapell.
SOME COMMENTS ON CHRIST-CENTERED PREACHING
Overall Christ-Centered Preaching is a good book to read and study if you want to know more about expository preaching.
What I like most about the book is that you can find subject matter very quickly by referring to the topical index in the back. For example, you want to refresh your understanding of grammatical outlines and mechanical layouts. The topic index will point you in the right direction immediately.
This books has some good concepts for the would-be-preacher. I have it in my library and I enjoyed reading it and referencing material from it often.
CHRIST-CENTERED PREACHING YOUTUBE VIDEO