Biblical Hermeneutics is a book written by Milton Terry that looks at the introduction to hermeneutics, the principles of hermeneutics and the history of hermeneutics.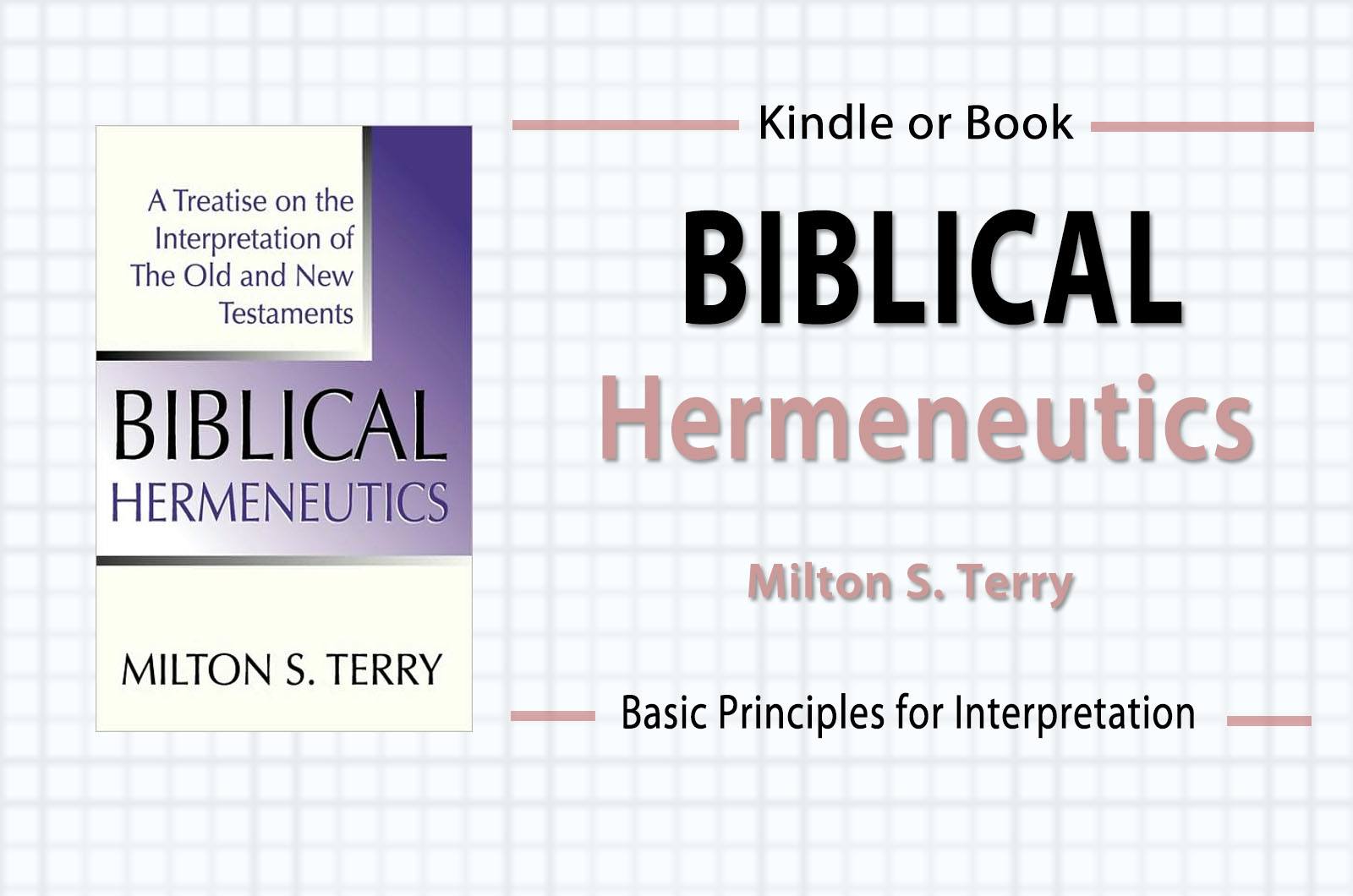 About the Author
Dr. Milton Terry was Professor of Christian Doctrine in Garrett Biblical Institute and earned a DD and LLD.
Dr Milton Terry's book, Biblical Hermeneutics, is a classic and has been a standard textbook on hermeneutics for many years.
This practical textbook is "the most exhaustive single work in our language on the history of the interpretation of the Scriptures," so affirms Dr. Wilbur M. Simith, well-known bible scholar.
Dr. Milton Terry's book on hermeneutics (the Science of Interpretation) is conveniently divided into three main areas: 1) an introduction to hermeneutics, 2) the principles of hermeneutics, and 3) the history of hermeneutics.
This ideal standard textbook abstains from dogmatism and adheres strictly to the method of scientific and conscientious inquiry. It ranks as a classic in its field. Adapted to meet the practical needs of most students studying the Word of God, Biblical Hermeneutics is a model text for interpreting the Bible.
Biblical Hermeneutics by Milton Terry
Dr Milton Terry defines hermeneutics as the aim to establish the principles, methods and rules which are needful to unfold the sense of what is written.
Dr. Milton Terry also points out the difference between hermeneutics and exegesis, which is pertinent for prospective bible students.
Because Biblical Hermeneutics is a classic, it is not a book for novices. You will need to have some prior knowledge of hermeneutics to get the full benefit from this book.
However, if you spend the time reading this book, you will certainly learn much about biblical hermeneutics.
For a preview of this book, click on Biblical Hermeneutics by Milton Terry.
Some Great Chapters
This is a massive book on hermeneutics. But there are some great chapters that are a must read.
Preliminary
Textual Criticism
The Divine Inspiration of the Bible
Different Methods of Interpretation
Primary Meaning of Words
The Grammatico-historical Sense
Context, Scope and Plan
Figurative Language
Simile and Metaphor
Interpretation of Parables
Interpretation of Types
Interpretation of Symbols
Prophecy and Its Interpretation
and much much more
Some Concluding Comments
This book is a reprint of the 1883 version and therefore doesn't interact with the latest biblical scholarship on hermeneutics. However, this book is worth reading for those studying biblical hermeneutics.
Resources For Biblical Hermeneutics
Living By The Book by Howard G. Hendricks and William D. Hendricks.
Understanding and Applying the Bible by Robertson McQuilkin.
Grasping God's Word by J. Scott Duvall and J. Daniel Hays.
Introduction To Biblical Interpretation by William W. Klein, Craig L. Blomberg and Robert L. Hubbard.
Basic Bible Interpretation by Roy B. Zuck.